Are you thinking about starting a blog? Here is an ultimate guide with everything you need to know step-by-step, including video tutorials to make sure you don't miss anything!
This post may contain affiliate links. Please read my disclosure for more info.
Why start a blog?
There are several reasons one might start a blog…
Make extra (side or full-time) income online
Promote your current business
Have an outlet to write
Share your thoughts and help others
Create a portfolio for yourself
and more!
I had two goals when I started this blog…
Help other people
Try to make enough money that my awesome husband, Corey, could quit his job (I had no idea if it would work, but we figured it was worth a shot)
Just to give you an idea, month 14 of blogging I made: $9,684.66!  Month 18 Corey was able to quit his job! And countless people have been blessed because of this blog. I'm not telling you this to impress you, I'm telling you this because it can be your story, too. Let's do this!
Everything you need know for starting a blog is below…
Limited Time Bonus
We've never done this before but for a limited time we've also decided to give you a FREE 30 day trial to our step-by-step blog startup mastery course! Why? Because we want moms and dads to be able to enjoy their lives more and to spend more time with their kids!
You can get inside for free, that way you can try out blogging, just like I did, and see where it takes you!
More on that later on, in step 7, until then I wanted to give you the first steps to starting a blog here in this post!
What's holding you back from starting a blog?
Don't feel like you're an "expert"?
I didn't either. People just want to hear from a genuine soul, your perspective, your insight, what you know. Let your beautiful voice be heard!
Short on time?
I hear you, my schedule was busy, just like yours. But I can promise you that if your goal/end purpose is important enough to you, you'll find the time.
Not tech savvy?
I wasn't either. I'll walk you thought everything step-by-step below.
The Ultimate Guide to Starting a Blog and Working From Home
1. What You Need to Know About Starting a Blog
The first thing you'll need is hosting. Hosting is like renting  a plot of "land" on the internet. You'll need it to start your blog.
When it comes to blog hosting, make sure you are…
Self-hosted — this means you own your site which allows you to easily monetize and saves you a huge headache from having to migrate later.
With a reliable host — From my experience, Bluehost is one of the best for starting. The cost is only $2.95 a month (that is a special discounted price for our readers!) and if you purchase 12 months of hosting, you get your domain for free.
I'll walk you through the process to set this up.
2. Step-by-Step on Setting Up Hosting
Click to Bluehost.com and then follow along with the video.
Note: I recommend starting on Bluehost with the 12 month plan, that way if you need to switch later on you aren't locked into a 3 year commitment. For reference, I started on Bluehost and as my site grew and had different needs, I switched. I'm now with a more expensive host that handles viral traffic spikes more fluidly. If/when your blog is at the stage it needs to switch, it's an easy transition and your blog should be making more than plenty to cover the higher hosting fees but for now Bluehost is perfect!
Step-by-step:
Click to Bluehost.com.
Click "Get Started Now."
Select your plan – I recommend the Basics Plan; you can always upgrade later if needed. You should see a $2.95 starting price, that's a special discounted price only through our link.
Enter the blog name/website address you want.
Fill in your personal information.
Choose your features – I highly recommend Domain Privacy Protection (this will keep your personal information private) and skipping the rest.
I recommend skipping the special offers.
Generate a password. Write it on a piece of paper or a secure document on your computer and save it in a safe place.
When the pop-up appears, hit "Setup Your Website".
Install WordPress.
Choose your domain from the drop down menu and then select "check domain".
View credentials. That's your back end login information. Go ahead and login, and then you're ready to choose a theme. See below.
Note: If you have an existing website you can still migrate it to Bluehost by clicking below, hit "get started", select your hosting plan, and fill in your domain under "I have a domain name".
Don't Forget to Verify Your Account:
You'll be getting an email from Bluehost with the subject "Action Required: WHOIS Accuracy Verification For yoursite.com". All you have to do is click the link in the email to verify your account. It takes 1 second and you're done.
3. Select a Theme for Your Blog
It's time to select your theme – the design of your blog!
Paid Themes vs. Free Themes
Investing in a paid theme vs. a free theme is a business decision that's totally up to you.
There are a lot of options out there. We started with a free theme and that totally worked at first, but we spent a lot of time and money redesigning later.
If I was starting again, I would select the Genesis framework and a Genesis child theme from the beginning (this is what we use now) and save myself the redesign hassle.
Genesis themes are very clean, which is better for SEO (search engine optimization — something that will bring you more google traffic.) They are mobile responsive (which is likely how a large percentage of your readers will view your site); and they have amazing support.
While not as search engine friendly, there are also free themes available that you can start with if your budget is tight. Sugar and Spice is one of my favorite free themes. You can always start with a free theme like we did and redesign later.
Favorite Genesis Themes
Don't get so caught up choosing a theme, and not start because of it. You can always change it later if needed. Here's a great list of popular Genesis themes from which to choose. If I was at the beginning point, as you are now, I would select one of these:
9 Popular Genesis Themes:
We will be using Genesis framework + theme in our examples throughout this course, which is the route we recommend.
Tip: If you do go with a paid theme, keep your receipt. Business expenses are tax write offs at the end of the year.
4. Fill in Your Name & Tagline on Your New Blog
This assignment is super simple; but is a really important step to make sure your site looks professional.
You Don't Want the Dash
Right now, if you open your site in a new tab, the browser tab just has a dash instead of the name and description of your site.
Below is how to change that!
Action Step
Head to your dashboard and fill out both your name and tagline for your site, so your blog name will show up on the tab!
Here's how:
Go to your "WordPress Dashboard" —> On the left-hand side, hover over "Appearance" —> Go to "Customize".
Click on "Site Identity." Fill in your Site Title and Tagline and save.
5. Permalinks: Why They Matter and How to Set Them Up Correctly
A permalink is the individual link to each blog post. You want to make sure that your permalinks are search engine friendly. Accomplish this by having blog post titles, not dates.
How They Look
Notice the text that appears after the forward slash in your URL (the orange part in the example below):
https://www.therealisticmama.com/best-date-jar/
You don't want post numbers or dates:
https://www.therealisticmama.com/?p=123
You'll want to make sure you change your permalink structure to "post names" before you start writing any post. This way your permalinks don't have dates associated to them and will be more search engine friendly. This is important.
Action Step
Here's how to do it:
Go to your "WordPress Dashboard" —> On the left-hand side, hover over "Settings" —> Go to "Permalinks".
Select "Post Name" and save changes.
This will save you from the headache of creating new URLs and re-directs down the road. (A re-direct is when you point an old post from one URL to a new URL address, so when someone types in the old web address they will still find the page that you moved.)
6. Write Your First Blog Post
It's time! It's finally time to write your first post – the actual content of your site!
I love, love, love this part. Your posts are the meat, the essence, of your entire blog. And how you craft them will determine how long readers stick around and whether or not they become loyal followers.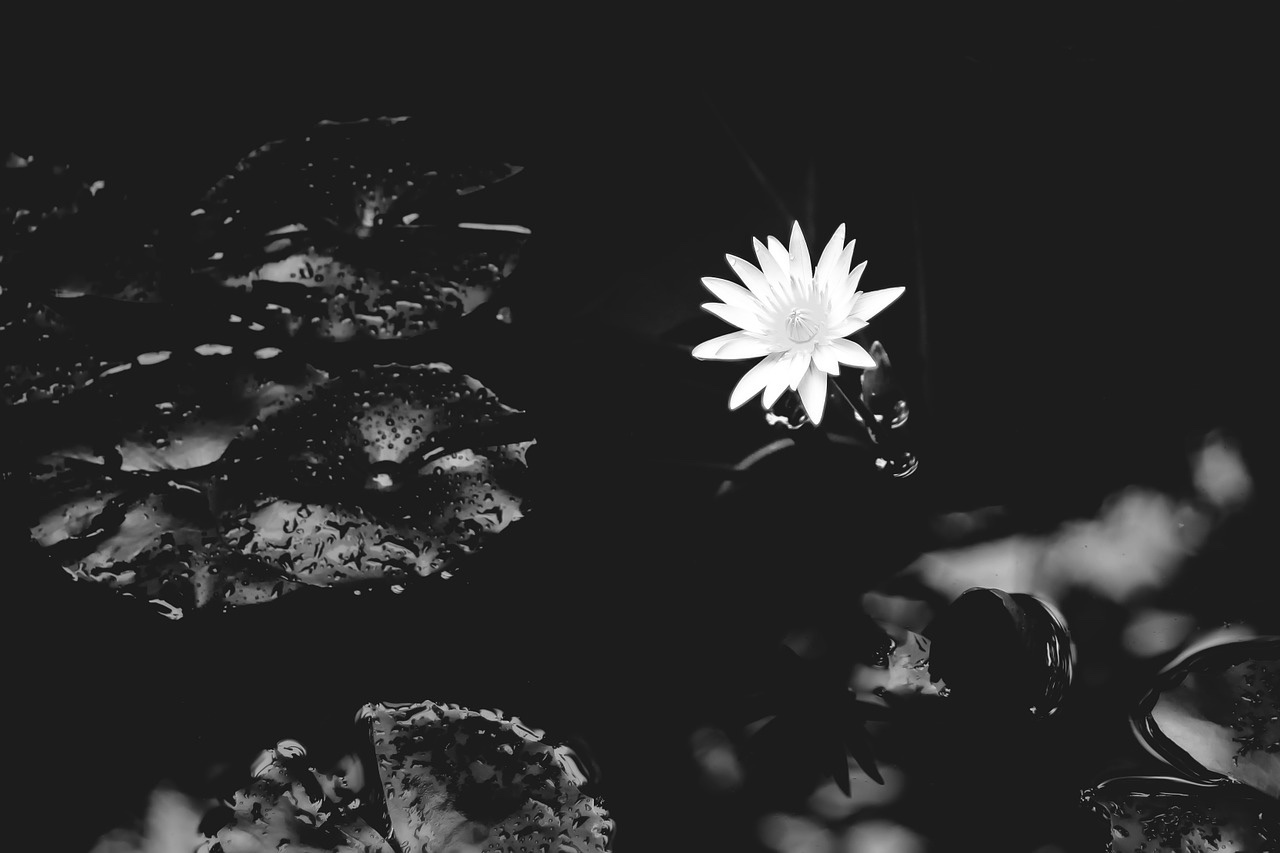 I could talk for days on the quality of posts and how people can quickly tell how genuine you are. I'll get you started with a few most important tips here:
Always (always, always, always) focus on quality content first and foremost! Do not just write something to get more content up on your blog. People will see right through you. Quality content is crucial to grow your blog the right way. Helpful posts will attract loyal readers who trust you. When you succeed in helping them, they will come back for more!
Your first sentence matters a lot. Write your entire post first. Then jump back to the top and carefully read the first sentence. Add to or rewrite the first sentence to make it as catchy as possible.Your first sentence needs to draw your readers into your post. It's their first impression and as they read it, they are deciding if they want to stay on your site or not.Introduce a problem or make a bold statement. Read it out loud and honestly ask yourself – Is it intriguing? If you stumbled across this article, would you want to keep reading?
Your title matters. Successful bloggers/business owners have one thing in common. They are good marketers. The internet is full of noise and you have to prove to a stranger why your post isn't just noise. And you have to prove it before they even read your article.A stranger will read your title (and see your image) and decide if he/she wants to click or not.A good title tells a reader what will be gained from the article, keeping it enticing by not giving away the punchline. The title should stay honest by not promising more than it can deliver and never being misleading. Here are a few ideas to get you started…People like lists:

Adding adjectives helps:

10 Meaningful Tips to…
10 Easy Ways to…

Use how, what & when:

How to…. (solve a problem)
What to Do When…
7. Next Blogging Step
Get 30 day free to Successful Startup, our step-by-step blog startup mastery course! *Available only for a limited time!*
The course will continue walking you through your blogging journey: additional setup, growth and profit!
Our family has been extremely blessed by blogging and we want to pay-it-forward to you!
To get your free 30 day access pass:
Choose the payment plan and use code: THANKYOU for 1 free month.
Cancel at any time or stay to continue learning, networking and growing.
Lastly…
Don't forget why you are doing what you're doing. You can do it!
Know and focus on your goal. 

Take the first step.

Continue to learn so you can take smarter action. 

Give back/contribute – this is the fun part! Paying it forward, making this world a better place and finding purpose in helping others.
Follow your heart on your new blog, give love and help whenever you have the opportunity to do so. Be true to your gifts and talents as you give.
This is just the beginning of your new blog, your new adventure and your new purpose. You should be extremely excited right now, the possibilities ahead are endless.
Join us in Successful Startup for 30 days free!
xoxo,
Alida
Pin It:
P.S. Are you looking for extra side income? I make
full-time income blogging part-time
—check out
this easy step-by-step tutorial on how start a blog
(no tech knowledge required).
Download My Free Family Organizer
Ready to de-stress + spend more time with your kids?
Life gets busy. I hear you. I'm here to show you how to CREATE more time for what matters most. Get a free family organizer as a thank you for joining our newsletter – includes monthly calendars, chore charts, meal planners and more...